Hi Everyone,
Gordie here,
Sad news. It was brought to my attention at the club yesterday that on July 30 Bruce Perry past away, he was 93. His funeral was held on August 4 so is all history now I'm afraid.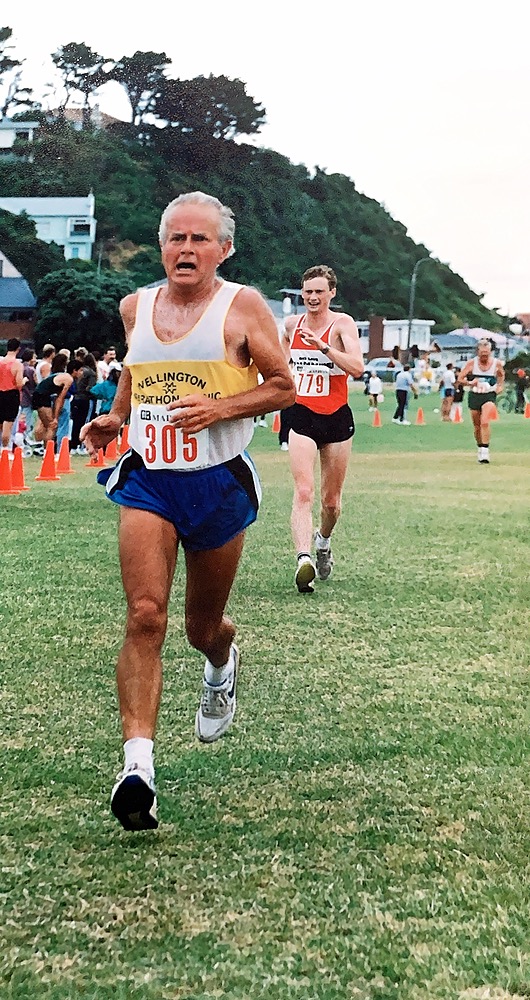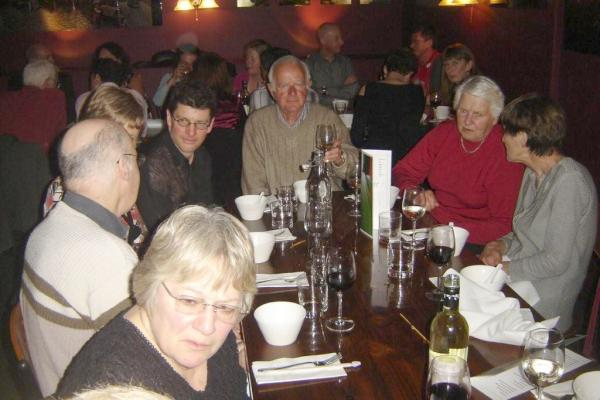 Bruce was a Marathon Clinic Stalwart, was a past President and worked tirelessly along with Noelene, for the club over many years.
I didn't run with Bruce at all, however there will be some older members, now in the walkers group who would be able to provide some anecdotes I'm sure.
The Service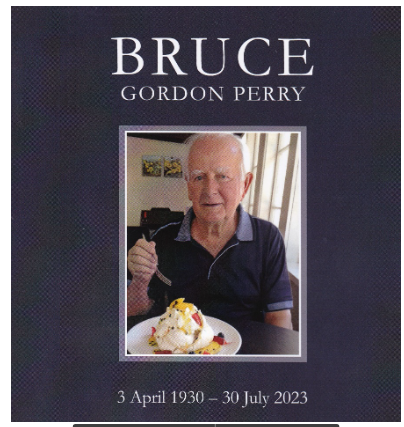 A service for Bruce was held at St John's Church Johnsonville on Friday 4 August at 2.00pm and was
well attended by family and friends as well as past and current members of WRW and from the
Wellington walking fraternity.
Representing WRW (previously Wellington Marathon Clinic), most of the attendees were members
of that group from back when Bruce was involved in all roles, were Jillian Preston; Tony Coard; John
Gallagher; Richard Bedingfield; Bob Gardner; Rachel Kennedy; Paul and Judith Burns; Audrey Childs;
Jean Cookson; Jack Smith (who is also resident at Malvina Major where Bruce spent many years and
Rob Julian.
Maryanne and I were there representing Wellington Scottish Athletics, of which Bruce
was a member for many years, as well as a walking and track official for Athletics Wellington, and
Wellington Masters Athletics as Bruce was their Patron from 2013 until 2021.

During the Open Tributes part of the service, Richard Bedingfield spoke of the times that he and
Bruce spent walking the trails around Ohakune and the surrounding areas. Rob Julian then followed
and touched briefly of the Wellington Marathon Clinic in its heyday when the club had 800 members
and packs were 20-30 members in size. He also mentioned that for many years Bruce was the Race
Director for the Harbour Capital Half Marathon (now the Gazley Motors event, as back in those day
there was only the half marathon. and had the processes and procedures so well organised that
committee meetings only took about 15-20 minutes. Audrey Childs then spoke about knowing
Bruce in the early days of the Clinic and then about the walking group and how they stopped for
coffee part way thru their Sunday walks.

I can remember running on some Saturday mornings along the Waterfront and would often come
across Bruce, Jack Smith and the late Tony Oakshatt out for their Saturday walk before heading off
for coffee somewhere once they had finished. I used to think of them as the Three Musketeers.
RIP Bruce.
John Palmer