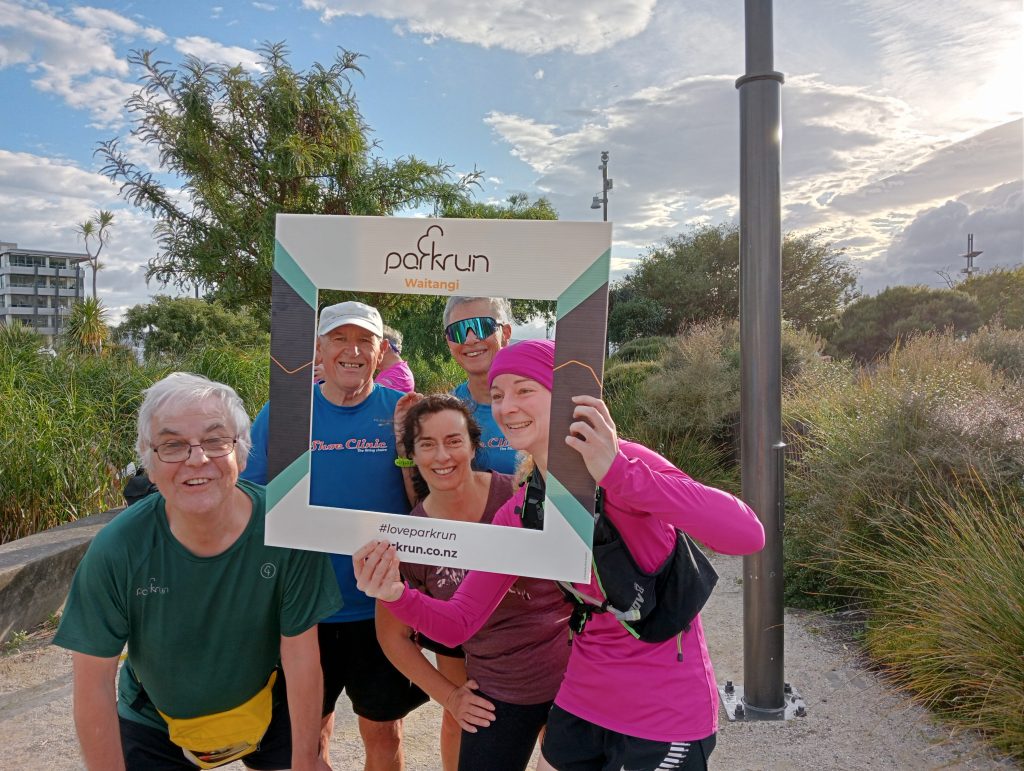 On Saturday 25th March the inaugural parkrun was held starting from Waitangi Park and heading out along the waterfront down to the back of the Akau Tangi (ASB Stadium) and returning to Waitangi Park where you then do the lap all over again. For this inaugural event there were 287 competitors.
The course is quite good though we all had to put up with a very strong north westerly wind which made progress difficult at times. The WRW was represented, as shown in the photo from left to right by Roland Idaczyk; John Palmer; Maryanne Palmer; Persephone Georgiakakis and Alicia Bunge.
Also taking part from WRW was Julie Huo who had left before the photo was taken. As this Parkrun is in the city it will no doubt attract a lot of interest as competitors won't need to travel out to the other Parkruns at Lower Hutt and out at Plimmerton.
Apologies if I have missed any other WRW member who may have taken part in this inaugural event.
Results:
Alicia 30:38
Julie 32:01
John 38:57
Maryanne 39:20
Persephone 43:34
Roland 43:34
Cheers